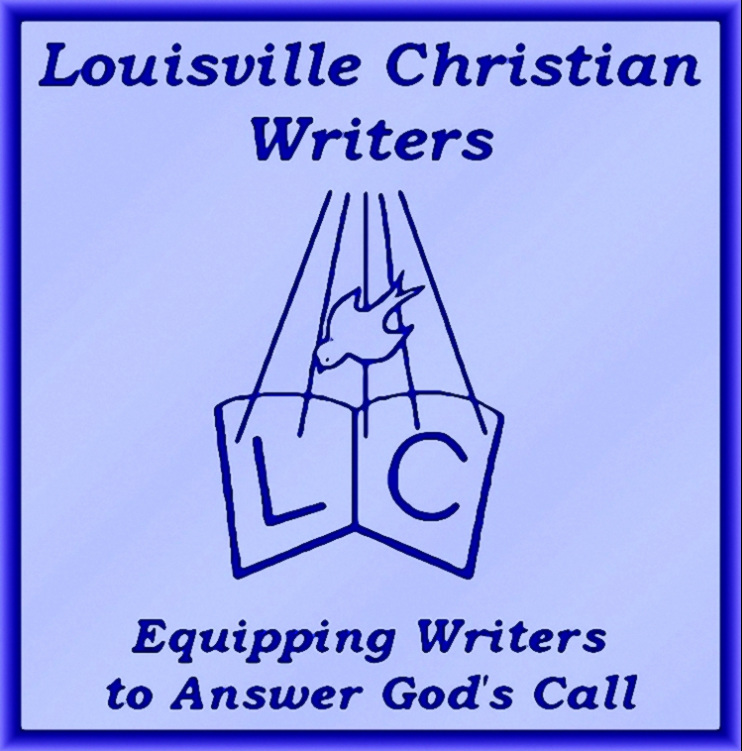 Thank you for visiting the home page for Louisville Christian Writers, aka LCW. To contact us & to see current events, please visit us via the contact icons at the top of any page, or click the e-mail link at the bottom of this page below the info for our upcoming meeting. The secure direct link to our Facebook page is https://www.facebook.com/lcwriters and our Twitter is https://twitter.com/lcwriters. We hope you enjoy your visit, and we hope to see you at one of our local gatherings some second Saturday of the month. So you can plan ahead and mark your calendar, a list of all meeting Saturdays is in the framed image below. Meeting details for the next upcoming meeting are below that. Also, please visit our Google Maps page where you can find our location and get turn-by-turn instructions to get to our meeting place from your starting point. God bless you with His creativity today and always.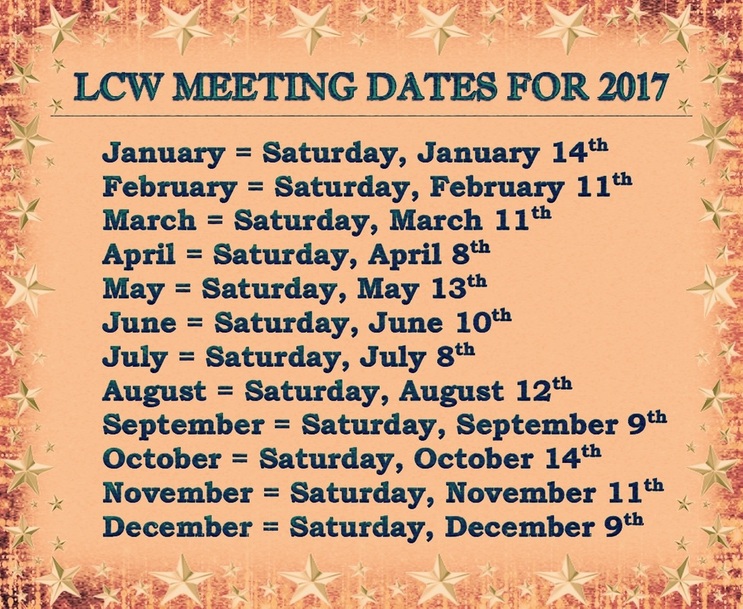 ~~~NEXT MEETING~~~
​
Saturday, September 9th, 2017
"Music and Lyrics"
​The Joy of Singing and Songwriting

For our September meeting, we will sing. And, we will write. And we will sing some more. And we will write some more. Because...according to the Scripture in 1 Samuel 16:23, music can calm a troubled soul (or a troubled Saul...lol). And, besides that, writing lyrics is probably easier than you think.

For this meeting, please bring your writing tools and your praise hat. We will have open discussion on what makes songs special to each of us and how we can contribute to that market. We had a great class on telling stories in song at this year's KCWC, and the girl who instructed the class even has a songwriter's group on Facebook.

Whether you have written songs, want to write songs, or just enjoy singing praises to God no matter who wrote the lyrics, come join us for a melodic LCW gathering. I'll add some helpful links for songwriters after the basic information table.
---
Below is our basic meeting location along with other information.
Location... Community room on basement level LL2 (near the cafeteria) at Norton Audubon Hospital. The building is located just off of Poplar Level Road in Louisville, Kentucky. (For directions, click the Google Maps link above or type "1 Audubon Plaza, Louisville, KY 40217" into your GPS or map program.)
Day/Date... Saturday, September 9th, 2017
Doors Open... 5:00 p.m
Critique Time... 5:15-6:15 p.m. If you're joining us for this meeting, it's a great night to bring something for critique time, especially if you've written some lyrics you'd like others to see or critique. (For full manuscripts other than lyrics, bring 4 to 5 copies of no more than 4 pages of your typed, double-spaced, and spell-checked manuscript.) If you have nothing for critique, you are welcome and encouraged to share your thoughts on someone else's writing. You can also use this time to do your own writing and editing while away from ringing phones and other home distractions. If you're hungry, you can grab a little dinner from the cafeteria or one of the surrounding fast-food restaurants.
Meeting... 6:30 p.m. to 8:30 p.m. We will begin with prayer and David's devotion, and then we have a little business before going into our time of music and lyrics.
LCW WELCOMES YOU TO OUR MONTHLY GATHERING
To find out more about our former meetings, be sure to browse through our archives of 2014-2017 meeting announcements. The archives include links to on-site documents like our annual goal sheets. Click the archive link in the ribbon banner above.
~~~~~~~~~~~~~~~~~~~~~~~~~~~~~~~~~~~Some Helpful or Fun Links for Lyricists and Songwriters...Here's a great article (that's really two articles if you also read the "How to Write a Really Mediocre Worship Song" referenced in the first paragraph).
How to Write a Really Good Worship Song
By Bob Kilpatrick

For support and valuable instruction in songwriting (albeit only a few Christian songwriters there), the group NSAI (Nashville Songwriters Association International) is a great resource. They even have a local chapter in Louisville. It meets the 2nd Monday of every month at Deer Park Baptist Church. 2017 is their 50th year of supporting songwriters and lyricists.
https://www.nashvillesongwriters.com/
For specifically Christian songwriters, there is also a group available. It's called "Christian Songwriters and Musicians International." Visit their site to learn about becoming a member or about upcoming events.
http://www.csminetwork.com/

Lydia Walker was one of the songwriting instructors at KCWC in June of 2017. She publishes through her own Nashville recording company named "Rustic Songbird." You can visit her site to hear samples of her music, and she runs a songwriting group on Facebook. The first link will take you to her page filled with resources for Christian songwriters. The second link to the Facebook group where you can request to join.
1. http://www.rusticsongbird.com/christian-songwriters.html
2. www.facebook.com/groups/198887453897722/
---
And now, just for fun, I always have to share something from my favorite Christian lyricists, that parody band called ApologetiX. Since we'll be "working" on songwriting, I'm bringing you a couple of cool videos about works.

1. More Than Works (A parody of More Than Words by Extreme. Includes lyrics--and puppets.)
2. Don't Bring Me Cows (A parody of Don't Bring Me Down by ELO, includes lyrics.)
---
~~~~~~~~~~~~~~~~~~~~~~~~~~~

NOTE: If you are a Kentuckiana Christian who writes, please come meet our members to see if you would like to join this group of writers and creators for our monthly meeting on the 2nd Saturday of each month. We will welcome you with God's Spirit of love and joy as we encourage you to pursue the gifts God has blessed you with. Write to us at the link below, or on our Facebook page or Twitter page (icons above), for more information
---
In the Amazon links below, you can find some books by authors that are (or have been) members of Louisville Christian Writers. When you visit the links, be sure to click the author names to see what other books (including Kindle versions) they have available.
---