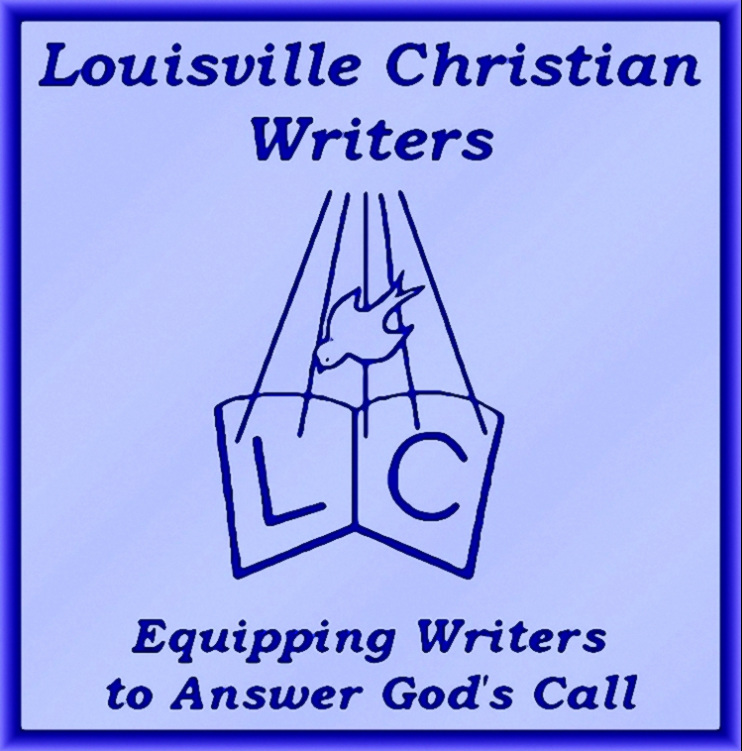 Thank you for visiting the home page for Louisville Christian Writers, aka LCW. To contact us & to see current events, please visit us via the contact icons at the top of any page, or click the e-mail link at the bottom of this page below the info for our upcoming meeting. The secure direct link to our Facebook page is https://www.facebook.com/lcwriters and our Twitter is https://twitter.com/lcwriters. We hope you enjoy your visit, and we hope to see you at one of our local gatherings some second Saturday of the month. So you can plan ahead and mark your calendar, a list of all meeting Saturdays is in the framed image below. Meeting details for the next upcoming meeting are below that. Also, please visit our Google Maps page where you can find our location and get turn-by-turn instructions to get to our meeting place from your starting point. God bless you with His creativity today and always.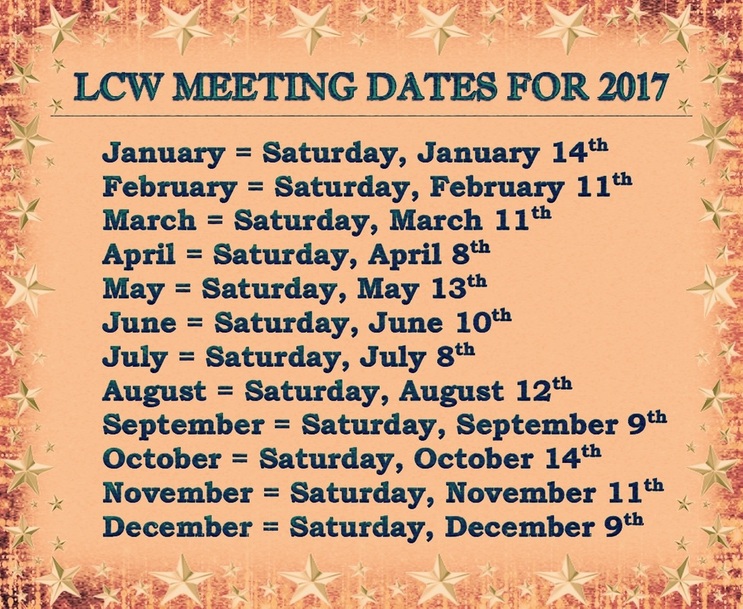 ~~~NEXT MEETING~~~
​
Saturday, November 11th, 2017"Songwriting, Part II"For our November meeting, we will bring in Trapier Michael to present "Songwriting, Part II." Trapier is the son of our Vice President, Harriet Michael, and is a prolific songwriter, mostly country in his writing style. He is a gifted musician who has been writing songs since he was 11 years old.

Trapier is also a master of the hook (the part of the song, usually the refrain, that makes it stick in a person's head). It will be a fun evening where he will bring his guitar and entertain us with some of his music as well as explain how he writes his songs.

You can read more about Trapier's method of songwriting at www.tkmo.co/songwriting
---
Below is our basic meeting location along with other information.
Location... Community room on basement level LL2 (near the cafeteria) at Norton Audubon Hospital. The building is located just off of Poplar Level Road in Louisville, Kentucky. (For directions, click the Google Maps link above or type "1 Audubon Plaza, Louisville, KY 40217" into your GPS or map program.)
Day/Date... Saturday, November 11th, 2017
Doors Open... 5:00 p.m
Critique Time... 5:15-6:15 p.m. If you're joining us for this meeting, we are setting up tables as soon as the doors open, but we will have one table for critiques as well. (For full or partial manuscripts, bring 4 to 5 copies of no more than 4 pages of your typed, double-spaced, and spell-checked documents.) If you have nothing for critique, you are welcome and encouraged to share your thoughts on someone else's writing. You can also use this time to do your own writing and editing while away from ringing phones and other home distractions. If you're hungry, you can grab a little dinner from the cafeteria or one of the surrounding fast-food restaurants.
Meeting... 6:30 p.m. to 8:30 p.m. We will begin with prayer and David's devotion along with some basic info, and then we will take a few minutes for good news reports since we have some members who have recently been to Christian writing conferences. We should have Trapier up to speak by no later than 7:00 P.M. to give him plenty of time for sharing and for Q & A afterward.
LCW WELCOMES YOU TO OUR MONTHLY GATHERING
To find out more about our former meetings, be sure to browse through our archives of 2014-2017 meeting announcements. The archives include links to on-site documents like our annual goal sheets. Click the archive link in the ribbon banner above.
A little more info on songwriting...
​
First, check the archives for September 2017, and look at the links I provided for songwriters and lyricists. Then, check below for some more usable links.

1. The first link I'll give is... speedsongwriting.com/ which has information on writing a song quickly. You can provide an email address to receive a free PDF with all kinds of great songwriting information. You will then receive emails offering you more products that may be of interest to songwriters.

2. Songwriting Without Boundaries: Lyric Writing Exercises for Finding Your Voice (Kindle Edition) is a unique book by Pat Pattison using sensory detail to inspire lyrics.

3. www.christiansongwriting.com/information/ is a social network for Christian songwriters that also includes an annual contest. The submissions must have both lyrics and music, but the submission fee is only $35 and there are some impressive prizes.

4. Never Look at the Empty Seats: A Memoir (Kindle Edition) is a book by Charlie Daniels that not only showcases his life as a songwriter but also shares the role God has played in his life as a performing artist and in his home life as well.

5. Top 10 Best Songwriting Books is a blog post from the Songwriting.net website. Lots of great info (and another big contest) at this site.

6. From my Scribd article The Poetry of Poetry, here are a few notes about rhythm and meter...
RHYTHM:
In ancient Greece, they referred to rhythm as the long and short syllables of words. These long
and short syllables correspond to quarter notes and half notes in our written music today. For
example, if you take the word syllable and break it up, (syl-la-ble), it has three syllables in it.
IAMB:
An
iamb
or
iambus
is a "metrical foot" used in various types of poetry (including lyrics). The foot consists of a
short syllable followed by a long syllable (as in i-amb). One syllable is accented and the next is
not as in "a-
bove
" where "bove" is accented. It sounds like "Da-
DUM
."
METER:
Meter refers to how the
feet
are put together to form lines of poetry or lyrics. The combinations of long and short syllables give poetry a lyrical feel.
STANZA
: In poetry, a stanza is a unit within a larger poem. In songs, we call these verses and choruses. In Italian, the term stanza means, "stopping place."
Note: Read the entire article for even more poetic knowledge and fun.

7. And last, an interesting Christian songwriting website (http://worshipofheaven.com) has as its mission to use songs for ministry by encouraging songwriters and lyricists to contribute copyright-free material. They encourage songwriters to tithe on their written works to get out the Word of God through worship materials that do not require royalty payment. In reading their legal terms, users are entitled to charge for recordings made from these uncopyrighted songs, but the ownership never changes. For songs you feel need to reach audiences to stir their hearts toward The Lord, prayerfully consider this place as an offering of your intuitive works, but please read their Legal Framework page to make sure you want to let go of works you submit according to their guidelines.
~~~~~~~~~~~~~~~~~~~~~~~~~~~~~~~~~~~A few more notes...In September, Alan David gave us an assignment to write about our walk with Jesus Christ. He suggested we give our testimony of making the decision to follow the Lord and whatever else we might want to include.
1. We recommend you bring those testimonies for critique time.
2. All who turn in a story when the edits are done will receive a free book once we compile and print them.
3. A book of testimonies can inspire us when we need it, and it can also be used to share with those who do not yet follow Christ. We hope it will be a well-used gift once we get it put together.​
---
~~~~~~~~~~~~~~~~~~~~~~~~~~~

NOTE: If you are a Kentuckiana Christian who writes, please come meet our members to see if you would like to join this group of writers and creators for our monthly meeting on the 2nd Saturday of each month. We will welcome you with God's Spirit of love and joy as we encourage you to pursue the gifts God has blessed you with. Write to us at the link below, or on our Facebook page or Twitter page (icons above), for more information
---
In the Amazon links below, you can find some books by authors that are (or have been) members of Louisville Christian Writers. When you visit the links, be sure to click the author names to see what other books (including Kindle versions) they have available.
---